How are things going for the Cubs, you ask?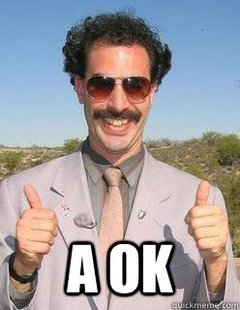 But seriously, that's probably the understatement of the century. The Cubs are on FIRE. Tonight's performance was the perfect follow up to what was perhaps the most dominant performance I've seen on a baseball field. It was like back in high school going to play against some small private school and beating them 33-0 or whatever*.
But back to tonight:
First of all, it was great to see these guys actually hit for a change when Lester is on the hill. Once again, Lester put on a great performance, giving up just one run on a solo shot in the 6th while we were up 4 runs.
Most of the offense, with the exception of a 4-run 9th, came in the 4th. Rizzo smashed his 3rd homer in as many games to get it started. A few batters later, with the bases loaded, David Ross and Jon Lester executed back-to-back sac bunts, scoring Baez and Russell respectively.
Then in the 9th, Baez hit his first homer of the year to put the Cubs up 5-1, and the the final 3 runs would come on RBI doubles off the bats of Fowler and Heyward consecutively, with Bryant adding a third for good measure.
The final thing to note is that we came awwwfully close to turning a triple play tonight as well. Baez charged in on a chopper near the bag at 3rd, whipped a throw over to second, but Zobrist's relay over to Rizzo for the third out was a smidge late.
*Exactly what we beat this one team by in high school